We willen je niet als klant, maar werken liever samen met je als partner. Bij Stronq Media is ons doel om alsmaar betere resultaten te leveren, en dat doen we het liefst samen.
Wij zijn een one-stop-shop online marketing bedrijf waar we met vooruitstrevende creatievelingen en knappe koppen werken aan het online succes van jouw bedrijf.
Dit doen we door eerst met je mee te denken, en vervolgens échte meetbare resultaten te behalen.
Met die gedachtegang creëren we waardevolle content en strategieën om ervoor te zorgen dat we bij jouw doelgroep terecht komen.
Of dit nu een online advertentie of een website is, wij regelen het voor je.
Als we onze identiteit moeten omschrijven met 3 woorden, dan zijn dat doelgericht, flexibel en betrouwbaar.
We willen je namelijk niet als klant, maar als partner.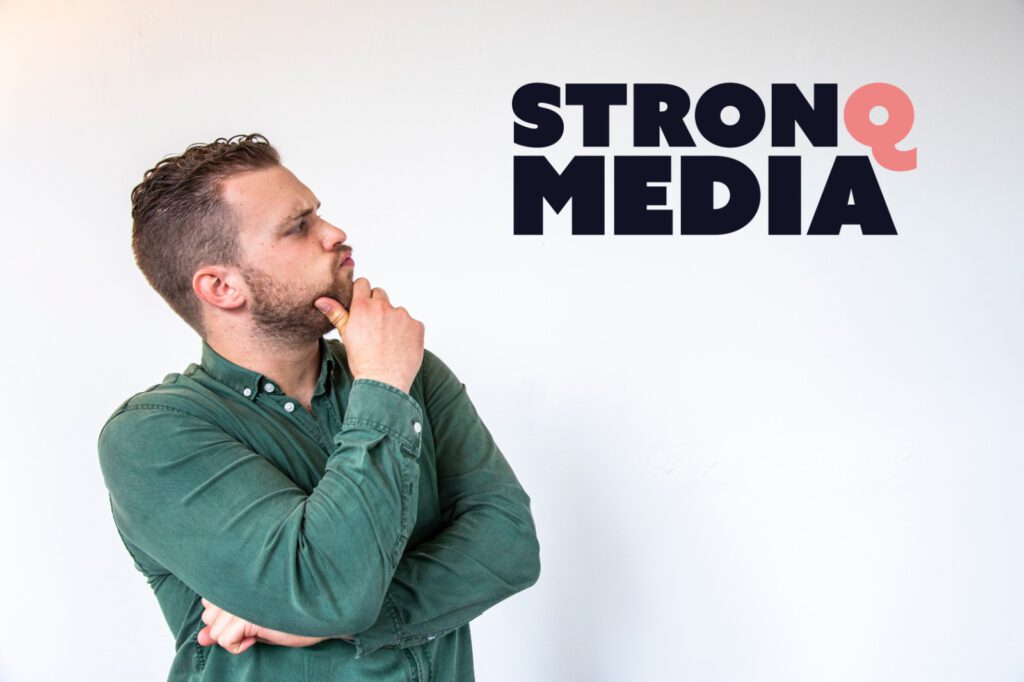 Kom eens langs om kennis te maken